With the recent blockchain boom, words like cryptocurrency, altcoin, and NFT are on everyone's lips. Crypto brands and marketers use several strategies to promote their projects and make them go viral. These include PR campaigns, SMM, SEO, influencer marketing, and more. However, one particular strategy that's gaining momentum increasingly in the crypto space is listing on CoinMarketCap.
CoinMarketCap listing is undoubtedly a great way to garner attention towards a crypto project early on. Moreover, it directly brings the project onto the plate of millions of eager crypto investors and enthusiasts. So, let's take a look at what makes listing on CoinMarketCap is such a lucrative crypto marketing strategy.
Getting to Know CoinMarketCap
Before we delve deeper into why listing on CoinMarketCap a must-adopt strategy, let's learn a bit about the platform first.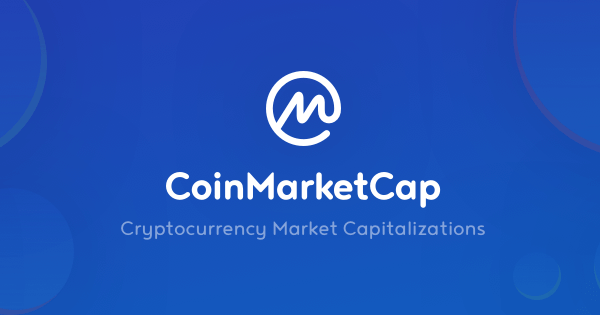 CoinMarketCap is a price-tracking website for crypto assets. According to Bitcoin.com, it "has been the crypto community's go-to price checker for as long as anyone can remember." Brandon Chez founded the company nine years ago. Since then, it has gone on to become one of the most-trusted databases for authentic, accurate information on crypto projects. In April 2020, the company was acquired by Binance Capital Mgmt., one of the biggest global blockchain companies.
Millions of viewers visit the website every day, and it had over 175 million visitors in March 2022 alone. This stat, in itself, proves the popularity of this platform within the crypto community. CoinMarketCap also features an online crypto library called Alexandria that has thousands of educational articles.
Why List a Crypto Project on CoinMarketCap?
The world of cryptos and NFTs is a fiercely competitive one. One needs to be constantly on their toes to have a chance of standing out. Marketing techniques come and go, but very few are as successful in promoting a crypto project as a CoinMarketCap listing.
As a widely trending crypto marketing strategy, listing on CoinMarketCap has several significant benefits. Firstly, it gives you direct access to the millions of potential investors who frequent the platform on a daily basis. But that's not all. It also adds immense credibility to a crypto project, given the stature and reputation of CoinMarketCap. Moreover, it also highlights your crypto project as a viable investment option for its viewers on the platform.
How to Get Listed on CoinMarketCap?
Thankfully, the procedure of securing a CoinMarketCap listing is not a secret. The platform has a certain set of listing criteria that blockchain brands must meet. These include having a functional website and block explorer, being actively traded on at least one exchange, and more.
However, submitting an application by yourself doesn't guarantee a listing on the platform even if you meet all the necessary criteria. For this reason, many crypto brands and projects prefer partnering with experienced crypto marketing agencies. Such agencies usually have extensive networks and connections and can promise their clients CoinMarketCap listings on a guaranteed basis.
How Digital Marketing Agencies Can Benefit from Listing on CoinMarketCap
As seen already, CoinMarketCap listing is a crypto promotion strategy that is gaining traction among crypto brands increasingly. Since it's often quite confusing and challenging for crypto brands to find a listing by themselves, agencies that can help them get listed stand to gain a lot. Moreover, with listing on CoinMarketCap being so beneficial to brands, they are ready to pay good amounts for professional consultancy.
However, not all agencies have the necessary networks, skillset, or team strength to secure guaranteed CoinMarketCap listings for their clients. Does that mean such agencies cannot benefit from this opportunity? Definitely not! That is exactly where premier white label crypto PR agencies like Facilius Inc. come in.
Facilius Inc. is a recognized name in the crypto marketing sphere. We partner with hundreds of global agencies and vendors who make profits by reselling our guaranteed services. What this means is we will take the complete onus of securing your client a CoinMarketCap listing while you can act as the reseller. You can white-label and offer our services at a premium to your direct clients and thereby generate lucrative revenues from this outstanding opportunity.
So, what are you waiting for then? Get in touch with Facilius Inc. today to offer the best crypto PR and marketing services to your clients!